It's crazy that its now really hot (perhaps I'm exaggerating too much). I still can't believe it that I'm in Korea, seriously. After coming back from Seoul this morning, I just thought to myself, "Wow, it's so crazy that the folks here are all Korean." I know it's dumb, but I'm just so thankful to have the experience to be abroad. A topic I'll be talking about in a part of this post will be about the limited diversity within Korea. Global village is wonderful, and everyone is really kind to one another. Which I'm glad to have chosen a culturally immersed program. Last year, I had wanted to go to Tokyo and study there with local students. Looking back at it now, it would have been extremely difficult to only be exposed to a certain group of people who may not share the same values, as well as interests as you. Here in sch's global village, it's a perfect mix of local students and people who you can share similar interests with(and not to mention language). 
But getting to the point, you'll find that outside of global village, there are still many people with skewered perceptions of foreigners. Even though I don't even look "Korean" in my eyes, I have had many comments from friends and strangers that I look Korean. That is to say, in a sense, I physically look like an Eastern Asian ;which is different from someone from Southeast Asia. Not to generalize certain ethnicities, but a being an Asian myself, there are physical differences amongst Asian peoples. But continuing onto the point, I don't receive as much backlash from being a foreigner when compared to my other friends (Americans, Chinese, etc.). On a subway ride to Seoul, a older male stranger came up close to my friend from Tennessee, who is white american. He asked her if he could get a picture with her, but she politely said no. People can view this scenario in two ways. One: He's just a creepy guy who objectifies someone of a different color. Or two: He's never seen someone different and is just amused or wowed. Regardless, in Korea, if you live somewhere in the countryside, expect stares and strange things to happen because you physically look and act different. 
One thing I definitely don't like is that, there are some Koreans who won't interact with you if you're not from western countries. I have noticed that in Korea, usually older or conservative people, look down on other Asians. Especially Chinese or Southeast Asian peoples. They put themselves in a higher regard and make assumptions that sometimes people from there are primitive or rude. I know some of my Korean friends sometimes have these complaints, but I usually have to tell them that they shouldn't categorize a whole group of people from the actions of few. That may be an issue here in Korea, you may encounter some people who are judgmental and very pro-Korean. This is personal but, I hate it when people say I look Korean, but in the context that it's a compliment. I don't mind if someone was confused and said I looked like a Korean, that's fine. But I hate it when someone says it as if it was a compliment, such as when I dress nicely and wear makeup. It's in a sense wrong, because it puts expectations of immigrants and exchange students to change the way they are just to be complimented and accepted; And I'd like to CLARIFY, NOT ALL KOREANS DO THIS. There are only a small group of folks who may not be exposed to other people and values enough that they would care to respect it. I love my Korean friends, but if they have a question pertaining different ethnicities or cultures, or if they say something judgmental, I'll just educate them about the issue. 
I have also noticed that here in Korea, because we're in a place where it's not as diverse, some people from Western countries may think it's okay to say prejudice things and such. Usually when this happens, of course I'm going to call you out. They should know better and definitely shouldn't push prejudiced ideals onto Korean students. Other than that, Korea has a big problem with ethnocentrism, and although it's still globalizing there are still some people who are very ethnocentric. If you don't know what Ethnocentrism is, it pretty much judging other cultures from one's own culture. 
With each post, I hope to educate some aspects of being in a different place to students interested in studying abroad (and especially South Korea). Otherwise, I had my Grandma and Aunt come visit me! I mean, I guess a lot of my family members must have thought, "Hey now that we have a relative studying abroad in Korea, we can finally have a chance to go there and she'll probably know the hot spots and stuff!" Well, I hate to break it but I don't go to Seoul often to explore it considering that my campus is a dreaded 2-3 subway train ride away. Haha, but I really am appreciative that I had so many family members visit me over the course of this year. I have had my Brother and Sister in Law visit first, and a week after my Mom and Sister came; so we spent time together(all of us for a week) and then my Brother and Sister in Law left, leaving me with one week left with my Mom and Sister.At that point I didn't really miss home when they came AND left, and I'm smiling as I write this haha. In the next semester around late March, my Aunt and Uncle came to visit, and they came in a group with 10 other people. It was a lot of pressure kind of being a tour guide, but I had much more experience with Seoul and it was fun for just three days. With my Aunt and Grandma, we spent about a week together. They came the day after my Birthday so that was really great(on another note my suite mates and good friends are all sweet people to have celebrated my birthday with me). My Aunt had booked us to go to Busan, and so we went there for a half of the trip and It was my third time there except longer. Afterwards we went to Seoul, and the area we stayed in was really nice. This is something I tell all of the people coming to Korea for travel. BOOK IN THE JONGNO AREA AND AVOID GANGNAM. I REPEAT AVOID GANGNAM. There's really not much in Gangnam but shopping and it's like 40 minutes away from the touristy and sightseeing stuff. 
Back at campus, the blossoms full bloomed and people went crazy. The little road next to campus had some street food vendors open up. The fields were full of students just having fun both day and night. Lots of students took photos and families around Sinchang came out to the fields during the week too. I regret not taking any photos with the blossoms, but it really was a beautiful sight to see!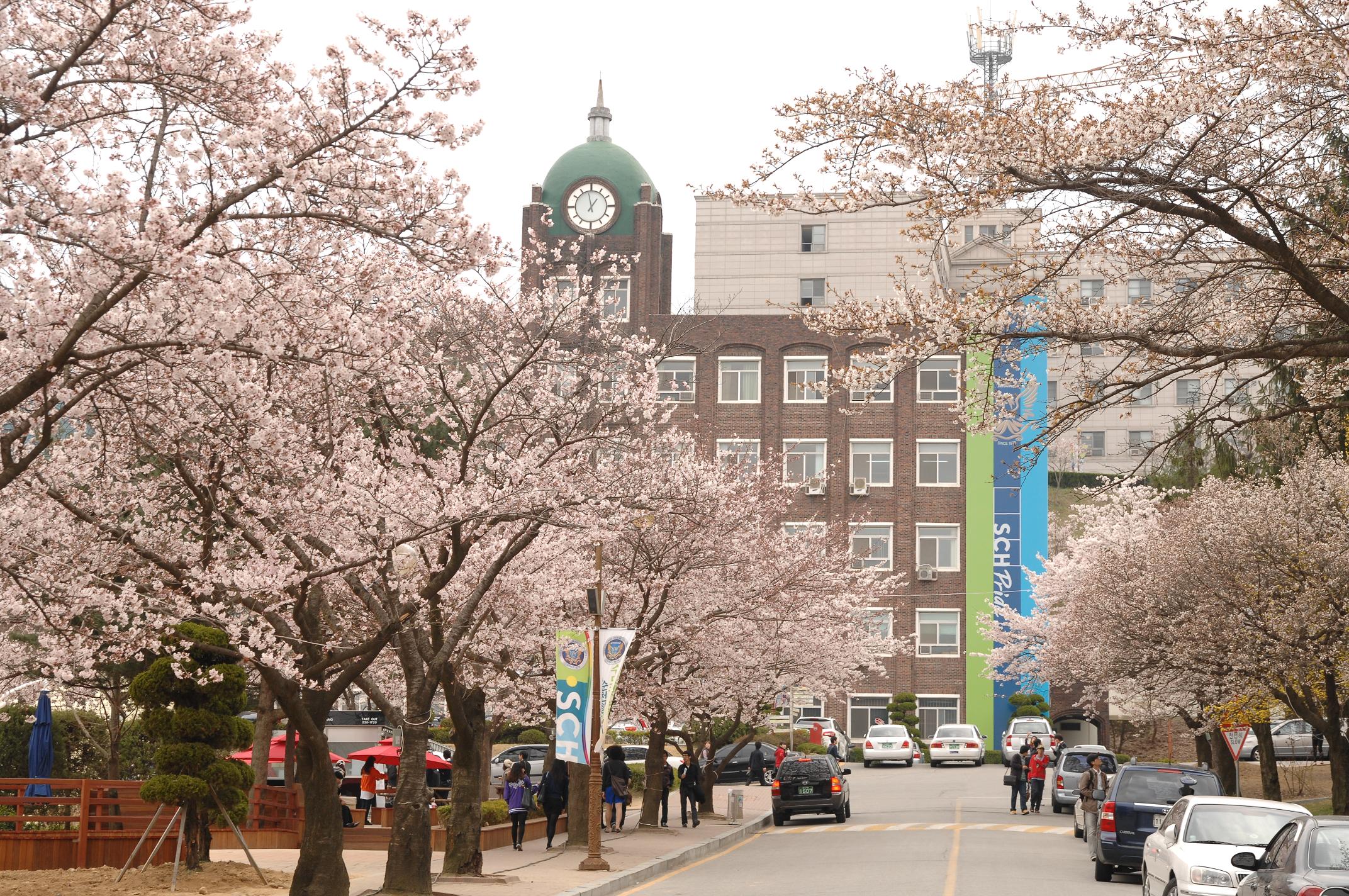 About two weeks after my Aunt and Grandma left, Me and Lumena went to Tokyo. Tokyo was so nice, but also similar to Seoul, because there's lots of shopping. It just differs a little by some factors, such as it being so clean and the massive amount of tourists. I did so much compulsive shopping in Japan, and …. I don't regret it. Because I know, back in the states you can't find these type of stuff, and if you do, it's usually expensive. Anyways, I had a great time in Tokyo and I really enjoyed the different vibe I got form there. 
I can't believe there's another month left, and by that time it will go back to how it started. Hot and humid. BUT I DON'T WANT TO THINK ABOUT IT. So, this is the end of my post and I hoped some folks learned a little about places with not as much diversity when compared to Western places. 
Last modified: May 9, 2017